Make your website as a Sales Machine and Brand Ambassador!
We are ShowCust Studio, a website design and development company in Bangladesh here to help local and international businesses to make result driven websites for their business and brand.
Must Read!

Why you need
Sales Optimized website
Nowadays, every business has a digital marketing budget. If you are spending your money on social media or other ad networks but don't send the traffic to your website, it is not a good idea. When you are sending traffic to your website but your website is poor, then you will lose your marketing money. That is why you need a good website to get leads & make sales, create brand value for your business.
Most of the Bangladeshi companies are not aware of their website, they are hiring a freelancer or web design company, who make websites with a cheap budget. As a result, they create a poor website on a cheap budget and companies make losses by spending on their marketing.
Hearing different?  Yes! Your website can be a sales machine for your business like your showroom, shop, office etc. 
Simply, you need a plan, website setup and follow a sales funnel to make your website as a sales machine.
In your plan you have to craft your customer sales journey and optimize their all actions from visitor to customer. Your website design and development will play a great role in this time. Also you have to optimize your website UX and UI design, landing pages, contents, call to actions and all the customer communications. As a website development company in Bangladesh, we help our local clients to make result driven websites. If you are thinking about web design,redesign or development, please set a meeting with us. 
Your website is your Brand Ambassador! It is presenting your business online and creating trust about your products or services. You will get unlimited space for presenting your brand and your brand messages. It will give you instant brand credibility, which will lead to more sales and customers. 
You will be surprised! Google receives over 63,000 searches per second on any given day and 5.6 billion searches per day. I think you understood what I'm trying to say. Yes! I'm talking about Search Engine Marketing or SEO. If you build a search engine friendly website you will get huge traffic from different search engines for free totally. According to the eCommerce Foundation research 88% of customers search product information before they make a purchase. As a website design and development company in Bangladesh, we provide SEO friendly websites to our clients. So, if you make a seo friendly site, you will get free traffic.
Your website is your virtual office, you should decorate it as like your office decoration. The physical office has limitations, but your web office can open for 24/7, even when you are asleep. Your website is the first impression of your business, so we recommend you to make a website by a very professional web design and development company, who can deliver a performing website for your business.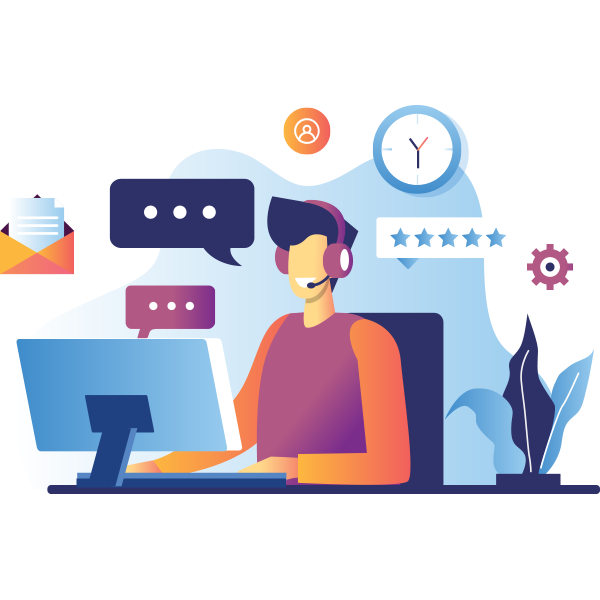 Choose the perfect website design and development plan
House 514, Road 7, Avenue 4, Mirpur DOHS, Dhaka 1216